All news
March 2, 2022
Further CIMCIM information about the Prague conference Call for papers, Conference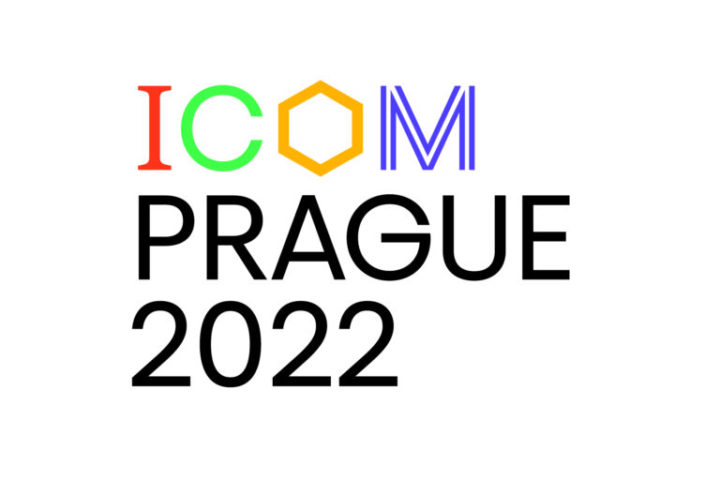 "The Power of Museums"
ICOM–­CIMCIM Prague 2022, during the 26th ICOM General Conference
20–28 August 2022
https://prague2022.icom.museum/
Further CIMCIM information about the Prague conference
Music Museums: Social and Environmental Responsibilities and Identities in the 21st Century
Museums, including music museums, face a new reality ahead that will be very different from the past and will demand new paradigms and practices. Rising sea levels, burning forests, increasing rain fall and extreme weather, pandemics, disrupted and limited natural and human resources, and social and political division – even extremism, are prevailing threats for the future of societies and the planet we live on. Yet, music museums have the power to mitigate such disasters and unrest, improving the local and global social and environmental climates. What are the responsibilities of music museums? How can music museums act for the betterment and healing of people and the planet?
In harmony with the ICOM Prague 2022 theme: 'The Power of Museums' (see below), CIMCIM considers the social and environmental contexts and landscapes of music museums in the 21st century, particularly related to responsibilities and identities. Music museums themselves have great influential power and can enact social development and positive change. Enacting a socially responsible role, they collect, preserve, and interpret the past and present material and immaterial culture, engage in a variety of public discussions, and promote the improvement of local and global standards and statuses. With these actions, music museums are arguably political as well as creative. Music museums can exemplify environmental and natural responsibility and sustainability. Music museums can bear moral and ethical values and may take a key and essential role in explaining, clarifying, and building safe, stable, civil, democratic, and equitous societies and ecosystems. The individual and collective identities of diverse communities that connect to the world of music museums can be strengthened, not limited to creative, artistic, and cultural arenas. The individual and collective identities of music museums as institutions are dynamic and changing. While preserving collections amid social, political, and environmental instability, music museums arguably have a social responsibility to enable, foster, and promote such societal building.
This conference will focus on the positive and challenging circumstances, issues, events, and initiatives that relate to the 21st-century social and environmental responsibilities and identities relating to music museums. The Scientific Committee welcomes papers relevant to diverse topics, for example: collecting; exhibition development; public engagement; climate change, the natural environment, and its resources; industry, travel and tourism; revised policies & procedures; advancing and reimagining best practices; professional training opportunities and needs (conservation, preservation, curating, management, education, etc.). It welcomes consideration of human-to-human and human-to-planet interactions, or human-to-nature (where humans can be understood to stand apart from nature); and aural, visual, digital, and material modalities. Theoretical, critical, practical, and strategic perspectives, including case studies and research projects, are invited that highlight, discuss, and address the selected theme and its broader historical and present contexts as well as future implications and solutions.
Joint CIMCIM-CIDOC session "Resilient musical collection documentation and social responsibilities"
In addition to the CIMCIM sessions, CIMCIM will have a joint session with CIDOC (ICOM International Committee for Documentation). CIMCIM and CIDOC continue collaboration to further discuss documenting musical collections, particularly from an Inclusive Documentation perspective. The session focuses on the role of social context in defining documentation frameworks. How can documentation practices be inclusive of the rich cultural diversity represented in musical collections? In part, this joint session includes presentation of online resources of musical instruments, and cases of Latin American music collections.
For information on the IC CIDOC, see: https://cidoc.mini.icom.museum/organisation/who-we-are/
Conference format
For the first time in ICOM's history, the General Conference will take place in a new hybrid format (both on-site and online presentation options).
Online presentations will be pre-recorded. The CIMCIM–CIDOC joint session and two of the three CIMCIM sessions will be hybrid.
The official language of the conference is English. However, papers for the Proceedings can be submitted in any of the official languages of ICOM (English, French, Spanish).
Submissions
Submissions are now invited for:
– Papers / presentations
– Panel discussions (60 minutes): the proposal will be presented by the panel Chair, who will convene and coordinate the participants, and summarise the discussion for the Proceedings. Please be clear in the title and abstract if your proposal is for a panel session.
Posters: a separate ICOM call for all poster submissions is forthcoming. (ICOM has arranged an electronic platform for posters; no paper posters will be supported.)
Please note that the submission procedure is different from previous meetings. Submissions will be collected for us by a central system on the ICOM conference website.  Submit your proposals by 31 March 2022 using the ICOM online form: https://guarant.eu/icom2022/committee-meetings/
For papers, short presentations, and panel proposals, ICOM's online form requires:
title of the abstract
abstract (up to 500 words in English)
Keywords (minimum 3, maximum 8)
Author identifying information (name, institution, etc.)
Author(s) biographical statement (up to 500 words in English per proposal)
Author photo in jpeg, jpg or png format. (It cannot exceed 5 MB)
IMPORTANT: When submitting your proposal, select CIMCIM as committee on the submission website. You will see three sessions with identical titles and abstracts. Choose any one of them and submit your proposal. The final distribution of the different sessions and the paper/presentation formats will then be made by CIMCIM's scientific committee.
Review process
Each submission will be reviewed by the Scientific Committee according to criteria, including its pertinence to the conference topic, originality, importance, and potential for impact on the CIMCIM membership. For the CIMCIM–CIDOC joint session (not listed on the ICOM website submission webpage), the scientific committee will identify and select papers that match the special theme of the CIMCIM­–CIDOC session (see above). Note: The joint CIMCIM–CIDOC session does not appear on the ICOM submission site; CIMCIM papers for the joint session will be selected by the Scientific Committee from the general submissions.
Authors will be notified by email of the committee's decision by 30 April 2022.
The scientific committee includes:
Frank Bär, ex officio
Germanisches Nationalmuseum (Nürnberg, Germany)
Nusi Lisabilla Estudiantin
Museum Nasional Indonesia (Central Jakarta, Indonesia)
Christina Linsenmeyer, Chair
Morris Steinert Collection of Musical Instruments at Yale University (New Haven, USA)
Marie Martens
Musikmuseet / The Danish Music Museum (Copenhagen, Denmark)
Nino Razmadze
The Vano Sarajishvili Tbilisi State Conservatoire (Tbilisi, Georgia)
Tereza Žůrková
National Museum, Czech Museum of Music (Prague, Czech Republic)
Conference publication
Proceedings of the conference will be published by CIMCIM, following the conference in digital format. Successful authors will be required to submit a version of their paper (maximum 3,000 words, in English, French, or Spanish), by 15 October 2022.
Grants
Conference grants will be made available to support travel, or to cover the registration fee and other costs related to attending the conference – in person or remotely online.
Further information about grants is forthcoming.
Important dates
31 March 2022: Abstract submission deadline
30 April 2022: Notification of acceptance decision
1 May 2022: End of ICOM early registration
2 May – 7 August 2022: Regular registration
From 8 August 2022: On-site registration
20–28 August 2022: Conference
15 October 2022: Deadline for the submission of articles for the CIMCIM Proceedings
ICOM Prague 2022 – The Power of Museums
Prague, capital of the Czech Republic and a magnificent open-air museum, will welcome the 26th ICOM General Conference in the week of 20–28 August 2022. https://prague2022.icom.museum/
Museum professionals from around the world will put forward the topics and set the direction of the museum sector for the next three years at least.
We will be interested in the strength, position and capacity of museums in building a free, democratic and educated society, reactions of museums to the challenges and needs of the 21st century; and the ability to cope with the impact of the COVID-19 pandemic, both societal and economic.
The results of the search for a new definition of "museum" will be presented at ICOM Prague 2022.
Let's be there together!